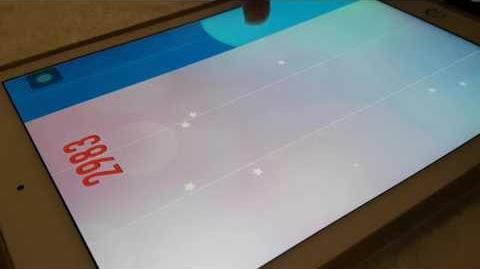 Csardas is the 215th stage of Piano Tiles 2, which can be found under the "Selection" music list and can be purchased with 10 Diamonds. It features a lot of double tiles and is, with 973 tiles per round, one of the longest songs in the game. The current world record is 8069 by Variousthings/Constiff3251 with no reviving.
This is one of two songs that slows down instead of speeding up, considering that from 5.53 tiles/s in Sect.1, it slows down to 5.2 tiles/s in Sect.2, and remained the same in Sect.3. After gaining 3 stars, it loops back to 5.53 tiles/s. Upon gaining 1 crown, it starts speeding up to 5.87 tiles/s, and that's where it no longer slows down.
The song is originally named "Czardas" but in the game, the "z" is changed to an "s."
Ad blocker interference detected!
Wikia is a free-to-use site that makes money from advertising. We have a modified experience for viewers using ad blockers

Wikia is not accessible if you've made further modifications. Remove the custom ad blocker rule(s) and the page will load as expected.