Moonlight Sonata Mvt. 3 is the 55th stage of Piano Tiles 2. It is unlocked when the player reaches Level 19. High speed, and a length of 639 tiles per lap makes this song to one of the Hardest Songs in Piano Tiles 2. The current world record is 4076 by Robio Channel.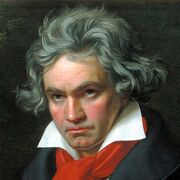 References
Edit
Ad blocker interference detected!
Wikia is a free-to-use site that makes money from advertising. We have a modified experience for viewers using ad blockers

Wikia is not accessible if you've made further modifications. Remove the custom ad blocker rule(s) and the page will load as expected.